We're launching 1000 NFTs based on the concept of Founders. Each NFT will have its own original artwork and attributes, based on sailing into the New World. The ship sails soon. Get on the whitelist before you are left behind!
Join the
Whitelist
Register for the whitelist now. Space is limited, only 1000 NFT tickets available.
Don't miss the boat.
We reserve the right to modify the terms of whitelist eligibility and the terms of any auction or sale. We will grant community members access to the whitelist in our sole discretion.
A 10 round blockchain battle royale filled with death and destruction at every turn. Only one player will survive to claim the treasure. Will it be you?


1000
NFT Tickets
Available
10
Round Dynamic NFT Adventure
1
Ultra-Rare NFT
Wins it all
A Dynamic NFT Experience
Visually Changing After Each Round
Can you out live the rest?
Death and catrina are coming for you
The world of static NFTs is plenty saturated at this point. We wanted to go a different route with our idea. NFTs that tell a story as we traverse through each round. With hidden gems waiting to be revealed in future seasons.
Why stare at the same NFT forever when an NFT can evolve and take you on a journey?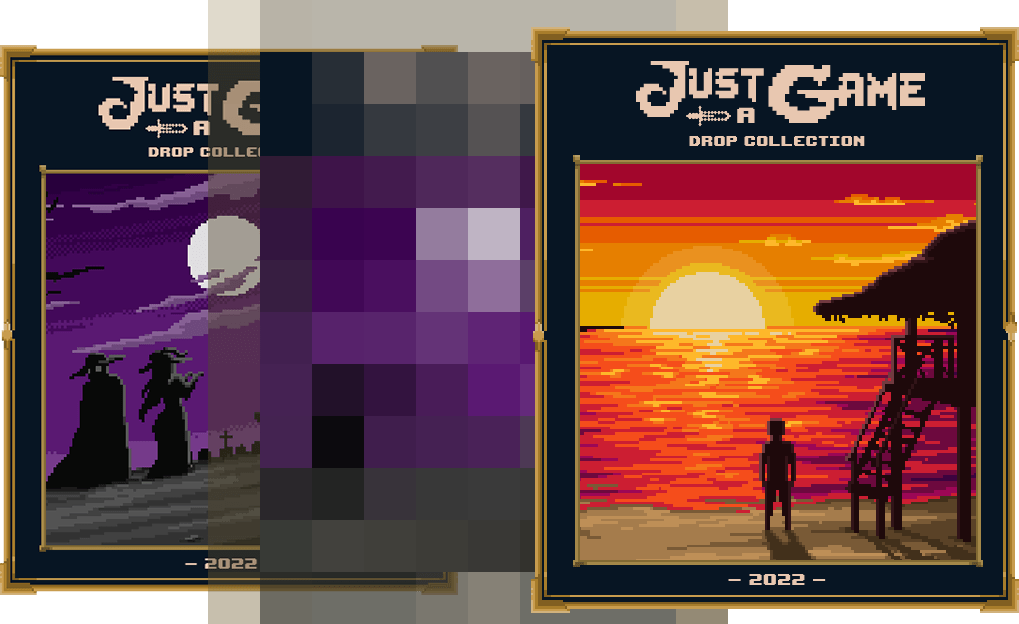 One
Ultra-Rare
NFT Wins The Game
While everyone who plays the game will walkaway with their own collectible with varying rarity. One player will be left standing with an incredible 1 of 1 NFT. The crown jewel of the collection.
JustAGame is a blockchain gaming ecosystem that develops new and innovative NFT functionality. Our first game, Founders, is an NFT collection that dynamically evolves through this online adventure game of elimination.
Season 1 is JustAGame's first 10-round Dynamic NFT collection, called Founders.
A limit of 1000 NFT Tickets are available for Season 1.
Enter your email address into the registration form to be added to the whitelist.
When the final NFT Game Ticket is minted.
A Dynamic NFT is an NFT that evolves over each round of the season.
Built With
2 decades of development experience